Any marketing professional knows the importance of promotion. But in addition to traditional companies, artists and entertainers use cost-free venues such as Facebook and Twitter to relentlessly promote themselves as a brand and their products. These social media tools serve as outreach to an artist's fan base who are hungry to hear from their hero.
Hip-hop star Wale just put out a mix tape last Tuesday. It serves as a sequel to his first mix tape released in 2008 and follow-up to his freshman album Attention Deficit released last year. I discovered the album via twitter when a follower sighted Wale's album More About Nothing as a worldwide trending topic #moreaboutnothing.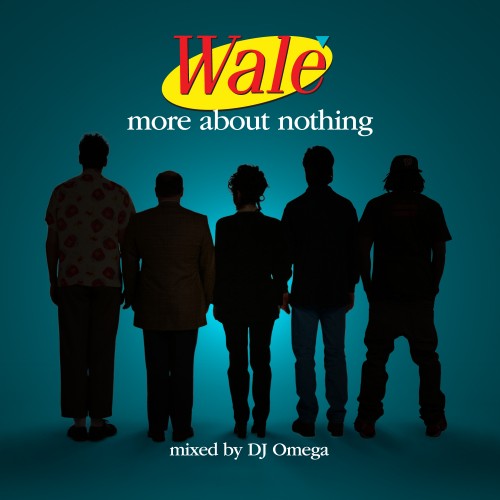 I've been a Wale fan since his '08 mix tape, but hadn't found him on twitter until today. Check him out @Wale. Though I'm a little embarrassed I didn't hear of the upcoming drop, announced back in July, it serves as a lesson that I found it now.
Looking back on Wale's Twitter feed, he's been hyping the mix tape all month, especially hard over the past few days. When Wale woke up the morning after his album release morning he posted 24 tweets and before 11 am. This high volume kind of posting is exactly what led me to finding him and following him. The high volume posting and re-tweeting was enabled by his product. He had something to talk about. Although this particular mix tape is being distributed for free online, it earns him more bottom line potential via ticket sales and future album sales from its help in growing a larger fan base.
The lesson for marketers and individual artists is transparency. Post any collaborative work you are doing, any contracts you are negotiating, or any products you are developing as they happen. Let your fan base (or customers) follow your record (or book or product) through its early stages until its completion. This includes ideas and goals. This type of openness will inevitably help you build buzz online for your offering. In Wale's case, building his fan base and his personal brand online will prompt his fans take offline actions such as purchasing his CDs or going to his shows.
Listen to our podcast on Matisyahu to hear how another successful artist leverages twitter and social networks to stay connected to his fans and promotes himself online.