Last week, I took a look an reinvigorating an old campaign through strategic brand partnerships. Today, I am looking at reinventing a tried and true custom publishing model — the in-flight magazine.
Putting marketing in the upright position
At first glance, the in-flight magazine seems like a pretty stable bit of content marketing: a built-in audience, underwritten editorial, and a tight focus. So the question isn't how to make it work, but how to better integrate it with digital.
As more and more fliers are online through devices and even interactive seat-back monitors, it behooves airlines to find new ways to introduce new partnerships to their audience and to drive value outside of the pressurized passenger area.
Complementary is key
The key to building this kind of brandscape is to make sure the brands make logical sense. By this, I mean that their strengths, audiences, and what they bring to the table should complement each other.
For this experiment, let's bring together an airline, a mommy blogger, and a food brand:
The right fit
How might they all fit together? American Airlines has a strong lifestyle brand in their magazine AmericanWay. They've had some customer service problems and could benefit from a smart, friendly voice that speaks to young parents. Plus they have the audience.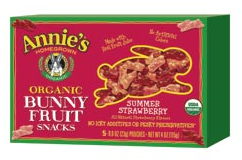 Annie's makes more than mac and cheese; they also make healthy kids foods, including snacks. A great fit for parents on the go. And the cut-no-corners wholesomeness of the brand gives it a premium feel. A partnership could help Annie's reach out to customers who may not care about whether snacks are organic or not. They could get an "in" with parents who just want their kids to eat something that tastes better than the other options.
Colleen's TravelMama's platform has the right kind of content to fit this mix. Travel tips, resources, packing lists, with a very affable and approachable voice. She has solid branding and even cute kid-centric merchandise.
Mommy blogging game changer
The phenomenon of mommy blogging has changed how many brands get the word out to their consumers. But the whole process is also a bit stale and formulaic. Brands and bloggers should be able to form deeper relationships.
So someone like Colleen Lanin, who has very helpful and interesting content at TravelMamas.com, should be able to engage much more deeply with a brand than by, say, putting up display ads or product reviews. What if a consumer food brand like Annie's were to sponsor placement of travel-oriented content in American Airline's in-flight magazine, AmericanWay?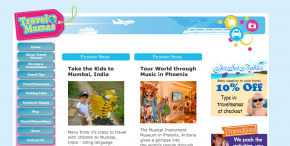 Colleen could develop a format that uses the best of her expertise but also plays up the strengths of the other partner brands. With topics like "Keeping your kids relaxed in your hotel" and "Helping your whole family through customs," the pieces could seamlessly build in suggestions for Annie's Organic Bunny Fruit Snacks, and so on.
The authentic touch
This organic approach ensures that the relationship between the partners is authentic and not too salesy.
AmericanWay could drive traffic to TravelMamas, and the three could share ad space. As the relationship developed, the content could grow in scope and shape in any number of ways, including:
In-flight video starring Colleen with Annie's product placement
Interactive games for the kids — maybe featuring bunnies getting on planes
Helpful smartphone apps for easing the burdens on traveling families
Integration with American Airlines' strong partnerships with various women in business non-profits
Increased integration between the partners' web properties
Cross-promotion and cross-distribution in online channels
Free Annie's snacks for kids on flights
How would success be measured?
Throughout this process there would be different benefits for each of the partners based on their business objectives, including increased exposure, increased perception of serving the customer, and increased sales.
You'd have to measure success in terms of aggregated reach. The partnership and content opportunities would cross-pollinate the promotional opportunities to a number of valuable new audiences. It would also help the content to reach different influencers and increase aggregated reach. You could analyze the sum of effects on the whole landscape and online universe.
Want to partner with other brands and build your online audience? Check out our new workshop: Diversify Your Revenue with Digital.