As a first-time attendee of the International Home + Housewares Show in Chicago, I was immediately enthralled by the breadth of offering from inventive manufacturers looking to build diverse product offerings at retail.
Spending most of my time in the South and Lakeside buildings, which both focus mainly on kitchen solutions, I learned a lot about what consumers will be seeing in retail starting this Fall.
Color is Big
A few years ago, the trend in housewares was very monochromatic, with black and stainless the clear winners. With home architecture and design recently more stark, modern, and minimalistic, kitchenware color and accessories followed suit.
2012 sees the return of the retro and neon color. Orange, green, berry, blue prevailed on the shelves of the booths and made for a vibrant show floor. From accent accessories like mixing bowls from OXO, or the classic Le Creuset launching a new Marseille Blue, color is sure to pop more dramatically in 2012.
Many Chefs in the Kitchen
KitchenAid, Wilton Brands, Robinson Home Product, and Whole Foods sponsored The Cooking Theater at the Housewares Show, which featured a different Chef and cooking demonstration almost every 30 minutes of the 4-day event.
The marrying of brand and Chef is becoming more and more prevalent as Chefs bring credibility and excitement to a product line. Each of these chefs is involved in product development and promotion, aligning their names to the brands in an authentic manner.
The list of Chefs reads like a Who's Who of the industry today, with Ming Tsai, Curtis Stone, Michael Symon, Chris Cosentino, and Michelle Bernstein to name a few. Each Chef brought their own flavor (no pun intended) to the salivating audience. And each demonstration had a specific brand presenter, like Kyocera Advanced Ceramics for Ming Tsai or Calphalon for Chef Symon or Fagor America for Chef Bernstein.
The Chef demonstrations were not limited to The Cooking Theater. Top Chef contestant Fabio Viviani conducted an enthralling session at Bialetti's in-show booth, and Guy Fieri held court at an impressive multi-level booth display at Lifetime Brands.
Kids are in the Kitchen
As families cook together more and more, and the kitchen is the heart of the home, it makes sense that kids are becoming included in the process with products specific for them. Many brands are looking to fill various audience segments with a line that reaches younger cooks. For example, Baby Cakes, makers of cupcakes and cake pop appliances, is looking to build on its success. "The line will have all different kinds of treats. There will be baked treats in different configurations from Baby Cakes, so we can go to market with a brand segmentation story," says Bill Endres president Select Brands in an interview with HomeWorld Business.
We fell in love with Lifetime Brands' Kizmos easy-to-use kitchen products that are geared for college kids, although we think they are just as fun for the younger cooks, as well.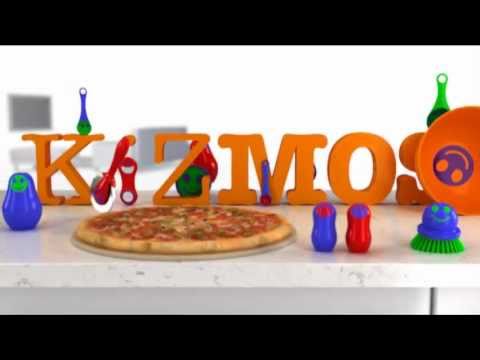 Even infants are being catered to with brands like Baby Brezza, making formula and baby food prep a cinch. Product diversification is a key strategy for these brands that want to be able to service the range of ages in the kitchen and appeal to retailers who are looking for product depth from key partners.
With the proliferation of product at the show this year, and the low attendance numbers, standing out to consumers at retail will be a key success factor for any of these brands — colorful or not. Thanks to all who shared their product innovation and marketing thoughts with us at the show. We look forward to following up and to seeing these items come to life on the shelves of our favorite retail stores.